Pantone
announced the colour of the year for 2015 and we are hopping on the wagon of excitement. From fashion to home and make up palettes or weddings, everyone is going all MARSALA this year.
Quoted from Pantone:
"
Marsala enriches our mind, body and soul, exuding confidence and stability. Marsala is a subtly seductive shade, one that draws us in to its embracing warmth."
-Executive Director, Pantone Color Institute
®
We have pinned some of our favourites on
Pinterest Board
but here are highlights of the home wares which we would love to style with.
Besides accent pieces, it will be so awesome to finish off the feature wall in rusty marsala effect (as spotted on
Design Public
). Walls are one of the largest surface area at home and play such a crucial determining factor; nice home interior or sub-standard look. You can decide so play it right.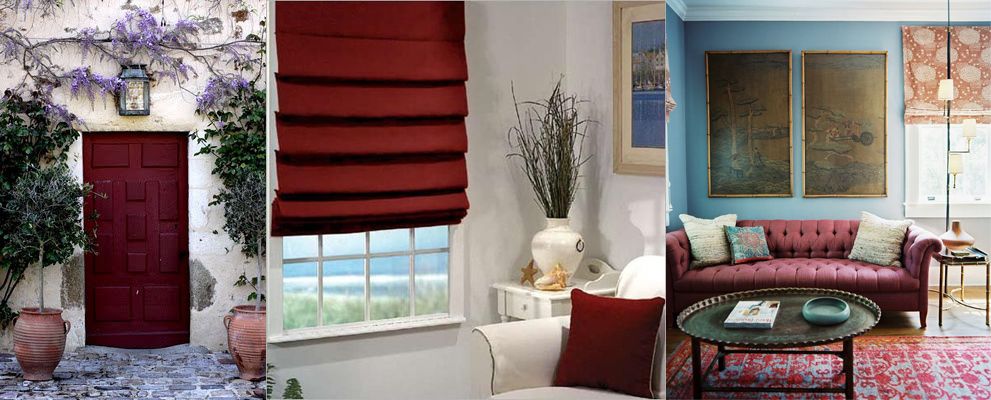 Whenever we are obsessed with something we usually make a splash out of it. So why not some major home elements like these too.
6.
front door in marsala
7.
classic roman shades
8.
tufted couch
And perhaps, dream about it...
on marsala bedding. More than enough reasons to revamp our homes now.
Are you up for some rich and full-bodied red-brown Marsala to bring colour warmth into your home interiors this year? Share with us if you have already incorporated Marsala in any way possible.
"Home wasn't a set house, or a single town on a map. It was wherever the people who loved you were, whenever you were together. Not a place, but a moment, and then another, building on each other like bricks to create a solid shelter that you take with you for your entire life, wherever you may go." ::
Sarah Dessen
,
What Happened to Goodbye::